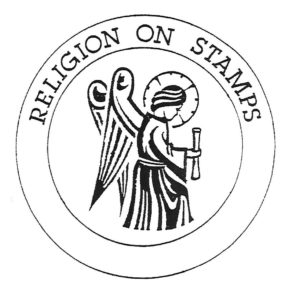 The Guild exists for collectors of Postal Material of Religious interest and to foster friendship between fellow collectors.
THE THEMES OF OUR COLLECTIONS INCLUDE:
The Bible (Old and New Testaments); The Life of Christ; Madonnas; The Reformation and Church History; Christmas and Easter Stamps; Catholicism and Protestantism; Anglicanism; Baptists; Methodism; Judaism; Churches and Cathedrals; Abbeys and Monasteries; Missionaries; Martyrs; Bishops; Saints; Israel; Vatican; Popes and Papal Visits; Stained Glass Windows; Illuminated Manuscripts; Religious Art (including Paintings, Icons, Tapestries, Mosaics, Frescoes, Wall Paintings, Sculptures, and Altar Pieces); Angels; Crusades and Holy Wars.
THE GUILD OFFERS:
GABRIEL: A finely produced and illustrated quarterly journal, full of informative articles, check lists and details of new issues and postmarks, etc.
CORRESPONDENTS: Members requiring correspondents or other special requirements may have them published free in the journal.
FRIENDLY: Exchange of material, information and ideas between members.
MEETINGS: We meet as a Guild in London, usually  on the 3rd Saturday of February-June, October & November at Wesley's Chapel, City Road, London, near Old Street Underground Station, and nor far from Moorgate Station. Buses numbered 21, 43, 55, 76, 141, 205, 214, 243 and 271 all pass the door. 76 and 243 call at or near Waterloo Station and 43 and 141 start at London Bridge Station.
SUBSCRIPTION:
£10.00 per year (Sterling only) Cheque payable to: Guild of St. Gabriel.
For further information please contact:-
Rev. Derek West (Hon. Secretary),
Telephone: 07957 158069.