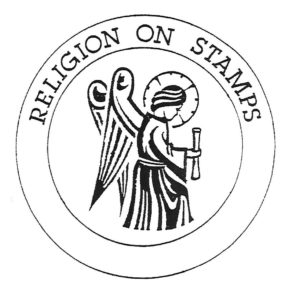 The Guild exists for collectors of Postal Material of Religious interest and to foster friendship between fellow collectors.
THE THEMES OF OUR COLLECTIONS INCLUDE:
The Bible (Old and New Testaments); The Life of Christ; Madonnas; The Reformation and Church History; Christmas and Easter Stamps; Catholicism and Protestantism; Anglicanism; Baptists; Methodism; Judaism; Churches and Cathedrals; Abbeys and Monasteries; Missionaries; Martyrs; Bishops; Saints; Israel; Vatican; Popes and Papal Visits; Stained Glass Windows; Illuminated Manuscripts; Religious Art (including Paintings, Icons, Tapestries, Mosaics, Frescoes, Wall Paintings, Sculptures, and Altar Pieces); Angels; Crusades and Holy Wars.
THE GUILD OFFERS:
GABRIEL: A finely produced and illustrated quarterly journal, full of informative articles, check lists and details of new issues and postmarks, etc.
POSTAL AUCTION: A Postal Auction is held quarterly containing up to 400 lots.
CORRESPONDENTS: Members requiring correspondents or other special requirements may have them published free in the journal.
FRIENDLY: Exchange of material, information and ideas between members.
MEETINGS: We meet as a Guild in London on the 3rd Saturday of February-June, October & November at St Wilfrid's Convent, Tite Street, Chelsea, London. (Start 2.00 p.m.)
SUBSCRIPTION:
£10.00 per year (Sterling only) Cheque payable to: Guild of St. Gabriel.
For further information please contact:-
Rev. Derek West (Hon. Secretary),
Telephone: 07957 158069.